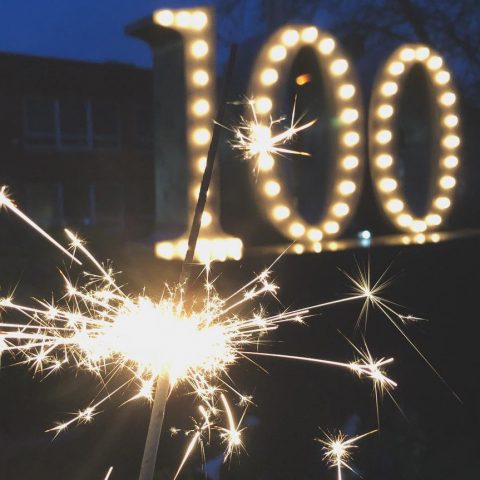 Alumni Weekend 2018 and our 100th Anniversary celebration was a huge success! We had about 800 people in attendance. A huge thank you to the senior class and the staff for their help throughout the weekend. We couldn't have done it without them!

The Friday night Dinner with Former Faculty was well-attended and alumni enjoyed reconnecting with their former teachers. Sabbath services, class reunions, and a concert made the Sabbath day special. We ended it all with the a special lighting ceremony on the lawn commemorating the 100th anniversary, complete with sparklers and birthday cake.
Following the lighting ceremony was the annual Alumni vs GSAA Varsity in a basketball and volleyball. The alumni still have it because they played a great game against the students.
Color Run Walk Results
Sunday was the color run festival. We had about 200 people in attendance and 79 registered runners and walkers. Our race winners were: 
Female Division:
1st - Emma Strommen 24:22
2nd - Jamie Miller 25:21
3rd - Jamie Jansen 26:55
Male Division:
1st - Manny Rosas 18:58
2nd - Cody Davis 22:19
3rd - Tristan Dexter-Fox 23:59
Honor Class Reunion Photos