K-8 Elementary SCHOOLS
---

BOISE VALLEY ADVENTIST SCHOOL
925 N. Cloverdale Road., Boise, ID 83713-8919
(208) 376-7141
---
CALDWELL ADVENTIST ELEMENTARY SCHOOL
2317 Wisconsin Avenue, Caldwell, ID 83607-5537
(208) 459-4313
---

EAGLE ADVENTIST CHRISTIAN SCHOOL
538 W. State Street, Eagle, ID 83616-4906
(208) 938-0093
www.eagleadventistchristian.com
---

BAKER ADVENTIST CHRISTIAN SCHOOL
42171 Chico Road, Baker City, OR 97814-8404
(541) 523-4165
---
1-8 Elementary Schools
---

IDAHO FALLS ADVENTIST SCHOOL
802 Westhill Avenue
P.O. Box 50156, Idaho Falls, ID 83405-0156
(208) 528-8582
http://www.idahofallsadventistschool.org 
---
DESERT VIEW CHRISTIAN SCHOOL
2425 American Legion Boulevard
P.O. Box 124, Mountain Home, ID 83647-0124
(208) 580-0512
www.desertviewchristianschool.org
---

ENTERPRISE ADVENTIST SCHOOL
305 Wagner Street
P.O. Box N., Enterprise, OR 97828-0229
(541) 426-8339
http://enterprise24.adventistschoolconnect.org
---

HILLTOP SEVENTH-DAY ADVENTIST SCHOOL
131 Grandview Drive, Twin Falls, ID 83301-5460
(208) 733-0799
---
JESSIE CLARK CHRISTIAN SCHOOL
1451 Jessie Clark Lane, Pocatello, ID 83202-2787
(208) 237-3338
---

LA GRANDE SEVENTH-DAY ADVENTIST SCHOOL
2702 Adams Avenue
P.O. Box 1025, La Grande, OR 97850-1025
(541) 963-6203
---

SALMON SEVENTH-DAY ADVENTIST SCHOOL
400 Fairmont Street, Salmon, ID 83467-3333
(208) 756-4439
---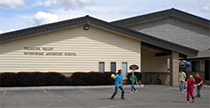 TREASURE VALLEY SEVENTH-DAY ADVENTIST SCHOOL
509-1/2 S. 9th Street
P.O. Box 396, Payette, ID 83661-0396
(208) 642-2410
---
Camp Ida-Haven
---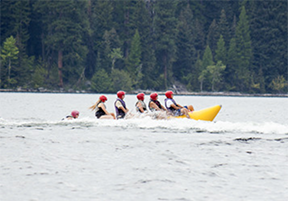 Camp Ida-Haven is a Christian recreational facility in McCall, Idaho, owned and operated by the Seventh-day Adventist Church. Ida-Haven operates summer camps for kids ages 8-15, and is open year-round for family reunions, seminars, retreats, and more! They welcome all visitors to view the camp either in person or on their web site.
If you have any questions about Camp Ida-Haven, you can e-mail at idahaven@idconf.org  Or, write to:
Camp Ida-Haven, PO Box 4330, McCall, ID 83638
---
Walla Walla University
---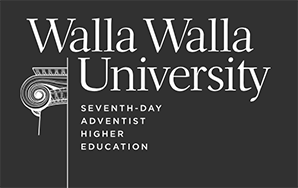 Walla Walla University is dedicated to the academic, spiritual, social and physical aspects of a total education. Believing that these dimensions are closely related, the University provides a broad range of activities and opportunities designed to add depth and maturity to a Christ-centered life. 
204 South College Avenue, College Place, WA 99324 
(800) 541-8900
(509) 527-2615
(509) 527-2253 fax