GSAA Alumni & Friends Golf Tournament this past Sunday, May 20, raised $4,000 for scholarships! A big thank you to the 52 players who participated and our hole sponsors:
Better Buy Design Quality Home Design
Community Development Inc
Idaho Conference
Iwasa Eye Center
Northgate Senior Village
Outdoor Wilderness Fabrics
We were fortunate to have many great prizes to give away at the tournament and lots of fun contests, including a marshmallow longest drive. A big thank you to our prize sponsors as well:
Boise Chiropractic
Bogus Basin
City of Caldwell 
D & B Supply
Dixon Golf
Mountain West Bank
Redhawk Golf Course
Ridgecrest Golf Course
Roe & Roe Inc 
Stewart's Bar and Grill Restaurant
Ryan Moore's team took first place team. Michael Gee's team took second place and Rusty Biggs' team took third place.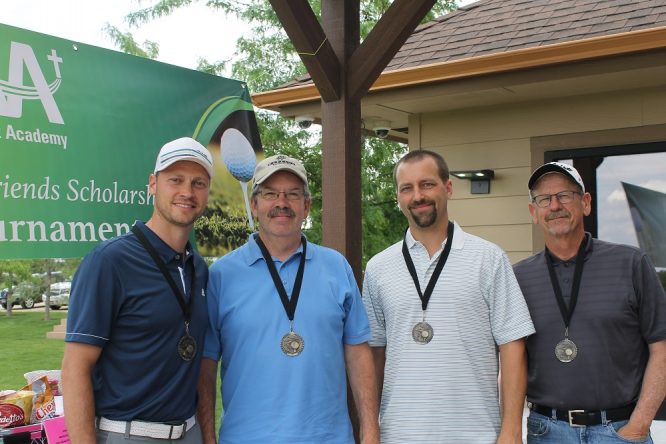 Ryan Moore, Dwayne Moore, Terry Day, John Miler - First Place Team
Jim Waters, Larry Walker, Michael Gee - Second Place Team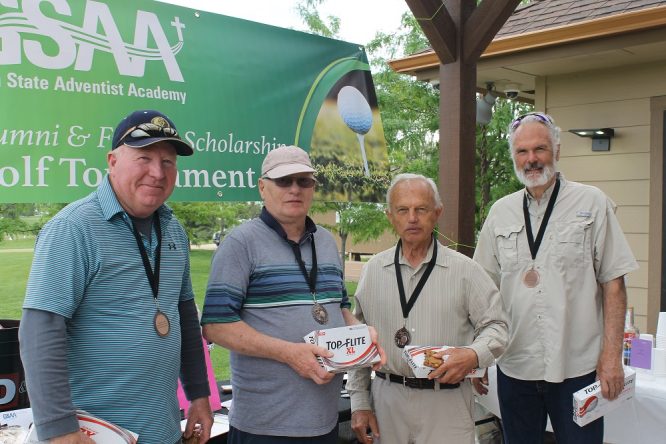 Rusty Biggs, Anthony Bull, Stephen Cook and Guest - Third Place Team
In addition, our Marshmellow Longest Drive winner was Andrew Aitchison, Straightest Drive winner was Dennis Parks, and Closest to the Pin winner was Terry Day.